Aérométrologie is a French independent metrology laboratory created in 1993. It is situated in the Parisian southern suburbs and it is also implanted in the south of France through an establishment near Avignon:
Field of competencies
The main activity is the calibration and the verification of measuring instruments, it is associated to an induced maintenance, training and engineering activity.
Consequently, the laboratory is accredited by the COFRAC (French Committee of Accreditation) for the calibrations in 8 physic domains and for the characterization of thermostatic and climatic chambers.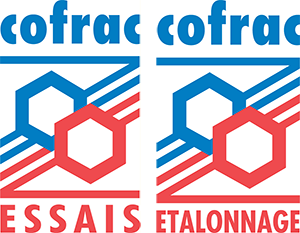 The laboratory in full growth develops and diversifies its activity through an investment policy and a will of accreditations'extensions. Consequently, this was materialized by the extension of our accredited COFRAC services on costumers' sites. Since now Aérométrologie can provide you COFRAC Accredited services in your laboratory or factory.
Scope available on www.cofrac.fr
Enregistrer
Enregistrer
Enregistrer
Enregistrer