AEROMETROLOGIE can calibrate tachometers (optics, mechanics and linear) and stroboscopes and centrifuges.
The reference velocity is obtained :
For the stroboscopes, the flash number is read by a photoelectric cell coupled to a frequency measure.
For the centrifuges, the rotation speed is read by a phot-reflexion tachometer and the time is measured by a master chronometer.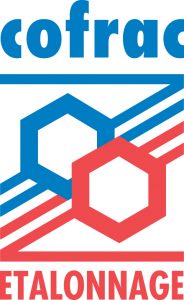 Accreditation:
Time-Frequency N°2-1849.
– 6 to 100 000 rpm (optics)
– 20 to 3 600 rpm (mechanics)
– 1 to 300 rpm (linear)
– 20 to 50 000 fpm (stroboscopes)
– 100 to 25000 rpm and 20 to 3600 s (centrifuge)
Scope in available on www.cofrac.fr
Non accredited, Aérométrologie proposes a chronometer and frequencemeter verification.
On-site service possible.